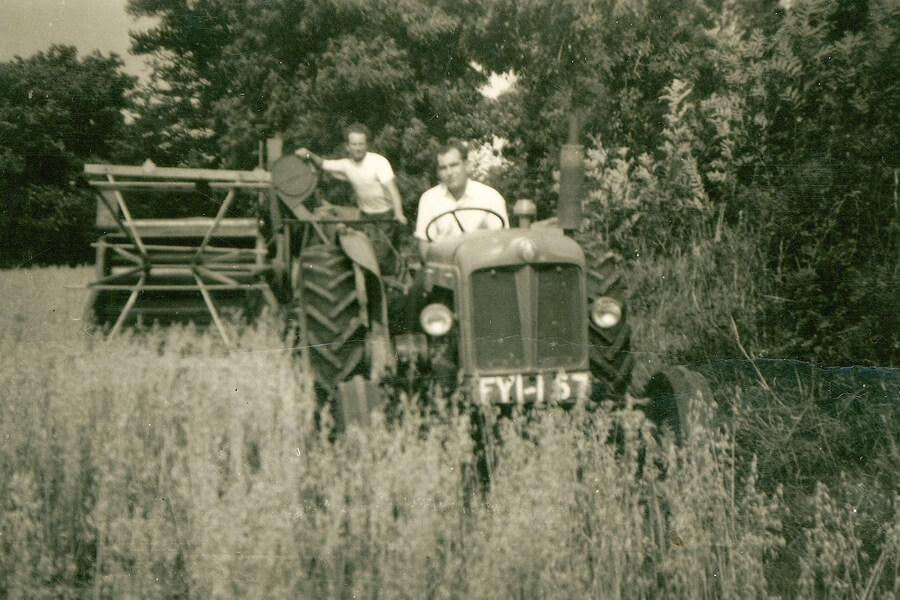 Our family story begins as many a good Irish story does, with a spot of rain, a rumour of sunshine and a few acres of the greenest countryside you've ever seen.
Two hundred years ago, we began growing potatoes in the deep and fertile soils, of the patchwork fields on our family farm. Yes, potatoes. This is a true Irish love story!
So we didn't just grow any old 'spud'. Instead we nurtured specialist varieties with love and care.
Over generations, Mother Nature taught us that you can't rush a potato. The secret is growing them extra slow so they build up deep flavour. Then letting them naturally mature into the mellow autumn months for a uniquely floury texture.
For centuries, we shared our bountiful harvest with friends and neighbours all over Ireland. Then one day we had an idea… We decided to turn our farm-fresh potatoes into hand-cooked chips, right here on our farm.
We've always appreciated a generous helping so we slice our spuds extra thick. And we're fond of that little bit of extra texture so we cook them gently with the skins left on. We turn every batch slowly by hand for a flatter chip with what we like to think of as a clean, crisp bite and a more refined crunch.
And we pick our flavours as carefully as we pick our potatoes. Snapping up the very best local ingredients from small Irish producers who are as passionate about food as we are.
We're delighted and excited that our real delicious chips are now available in the USA. Carbon Neutral and fully traceable from pack to field using our online Spud Nav tool.
From Crop to Chip, grown and cooked with Love in Ireland.